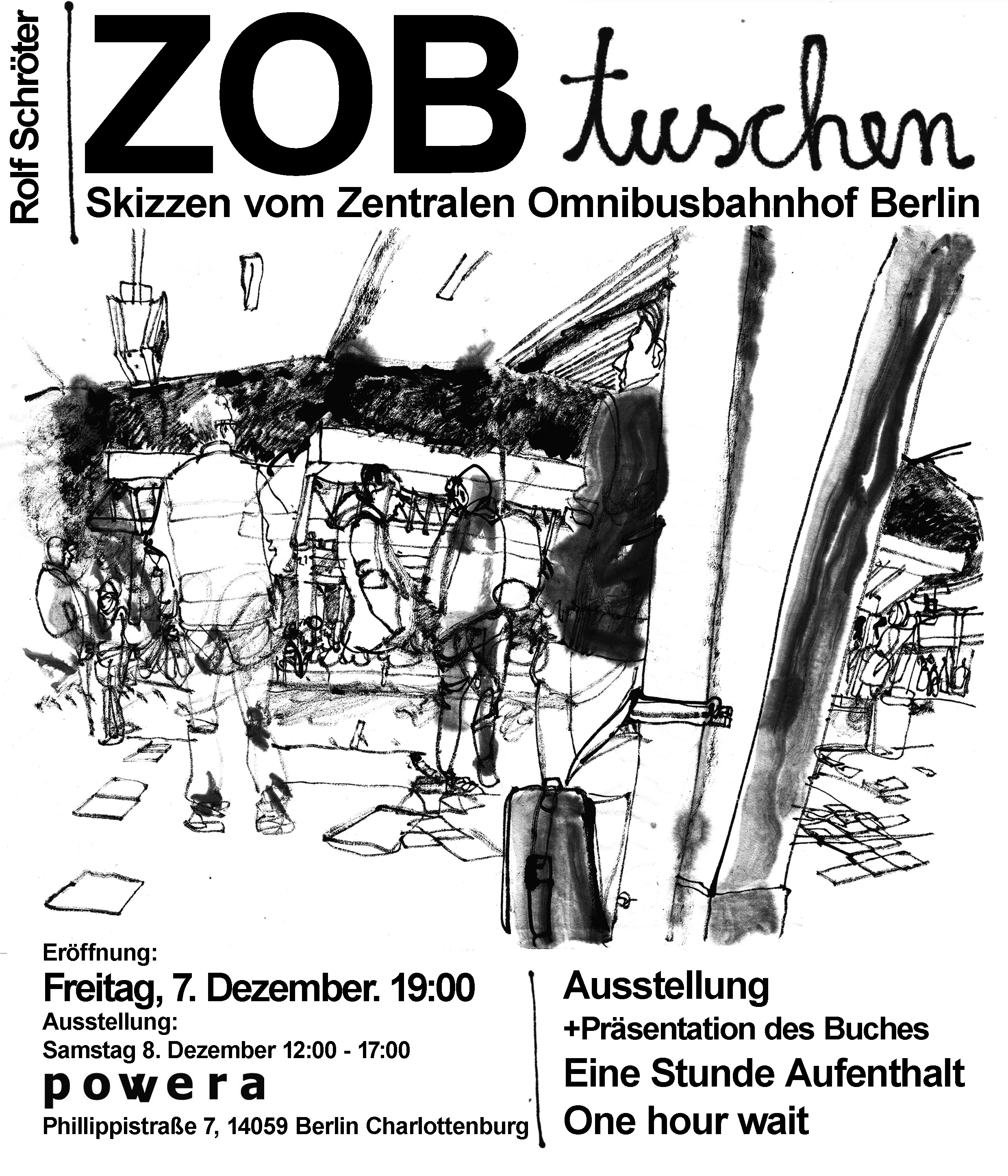 Seit Herbst 2015 zeichne ich regelmäßig immer wieder 1 Stunde im Berliner Busbahnhof. Jetzt zeige ich die dabei entstandenen Skizzen im povvera in Charlottenburg, fast in Sichtweite des ZOB. Außerdem präsentiere ich das gerade in Zusammenarbeit mit Pushing your Sketching Boundaries erschienenes Buch 'Eine Stunde Aufenthalt | One hour wait'
Zur Eröffnung am 7. Dezember um 19:00 in der Philippistr. 7, 14059 Berlin lade ich herzlich ein!
Die Ausstellung wird noch am Samstag, 8.Dezember von 12-17:00 zu sehen sein.
Since autumn 2015 I regularly draw – one hour at a time – at the Berlin Main Busstation. Now I show these sketches at povvera in Charlottenburg, nearly in sight of ZOB. In addition I will present the book 'Eine Stunde Aufenthalt | One hour wait', just published in collaboration with Pushing your Sketching Boundaries

I would like to invite to the opening at 7 December, 07:00 pm in Phillippistr. 7, 14059 Berlin!
The exhibition can even be seen at Saturday, 8 December, 12:00 am – 05:00 pm.