Ich muß in den Wedding (Schlüssel fürs povvera abholen, um dort meine Ausstellung aufzuhängen, deren Eröffnung übrigens Freitag ist)  und bin zu spät dran, um es noch mit dem Rad zu schaffen. Das lasse ich daher am Zoo und gehe ganz runter, zur U9.
I got to go to Wedding (to get the keys of povvera, where I will hang my exhibit, that opens on Friday, by the way) and I am too late, to make it by bike. I leave it at station Zoo and go down to U9 underground line.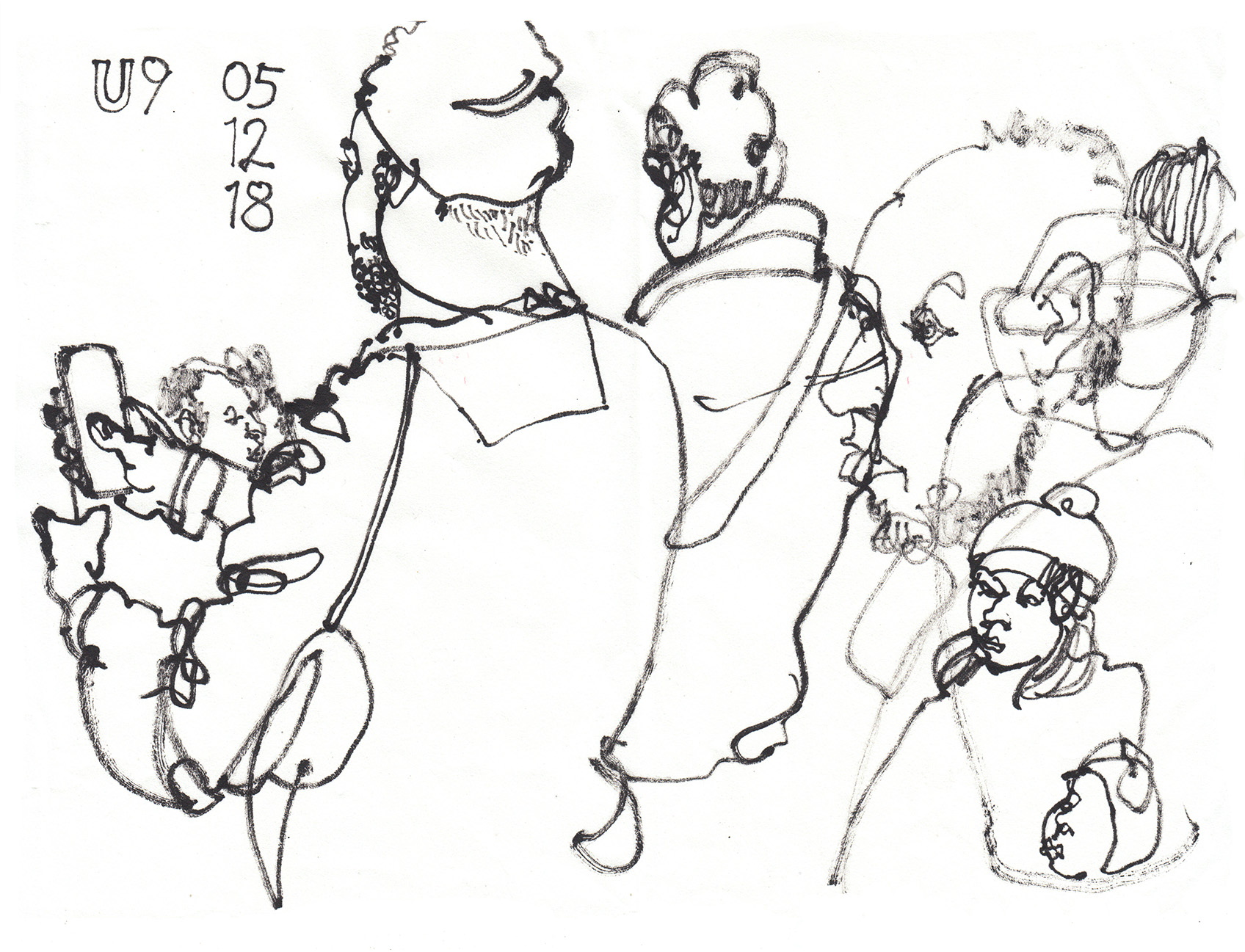 In Richtung Norden ist die Bahn voll. Die meisten Fahrgäste gucken auf Telefone oder Bücher. Ein Mann, der zu der Frau mit Kind zu gehören scheint, bekommt mit, dass ich zeichne. Er stellt sich einen Meter vor mich und schaut mich böse an. Ich überlege ob ich sprechen soll, lasse es aber (soll er doch) und zeichne weiter. Nicht ihn, sondern Andere und er geht wieder weg.
Direction north the train is stuffed. Most passengers view phones or books. The man that seems to belong to the woman with child spots me drawing, positions himself in front of me and stares. I wonder if I should talk, but do not (shall he _ ) and keep drawing, not him, but others and he goes away.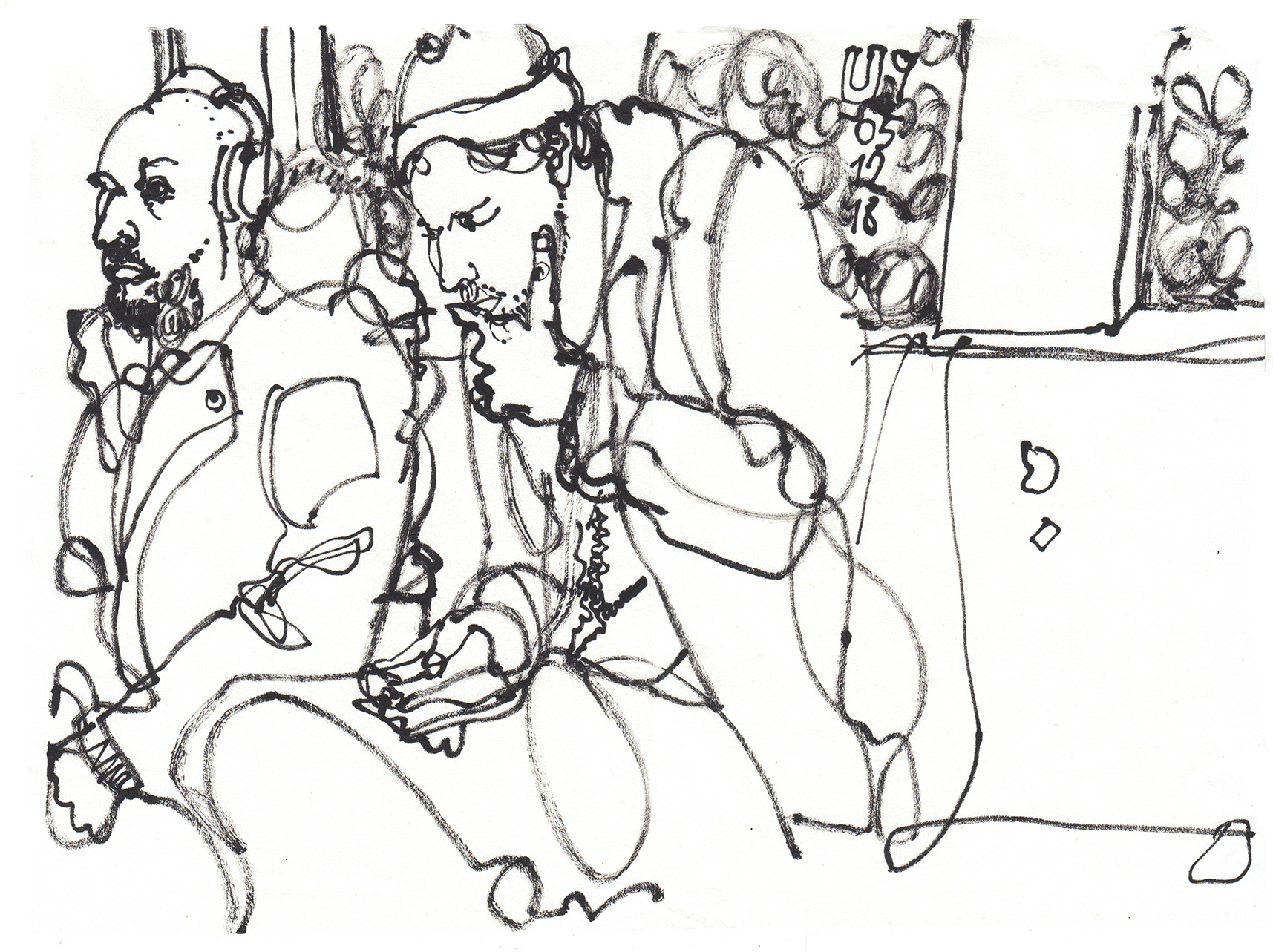 Zurück ist es leerer, ein Typ beschäftigt sich gestenreich nachdenkend mit dem Mobilgerät, ein Anderer läßt nur seinen Körper transportieren, sein Geist klemmt zwischen hochwertigen Kopfhörern.
Direction back it is more empty, one guy deals with his device, pensive gesticulating, another one only transports his body, his mind is jammed between high end headphones.