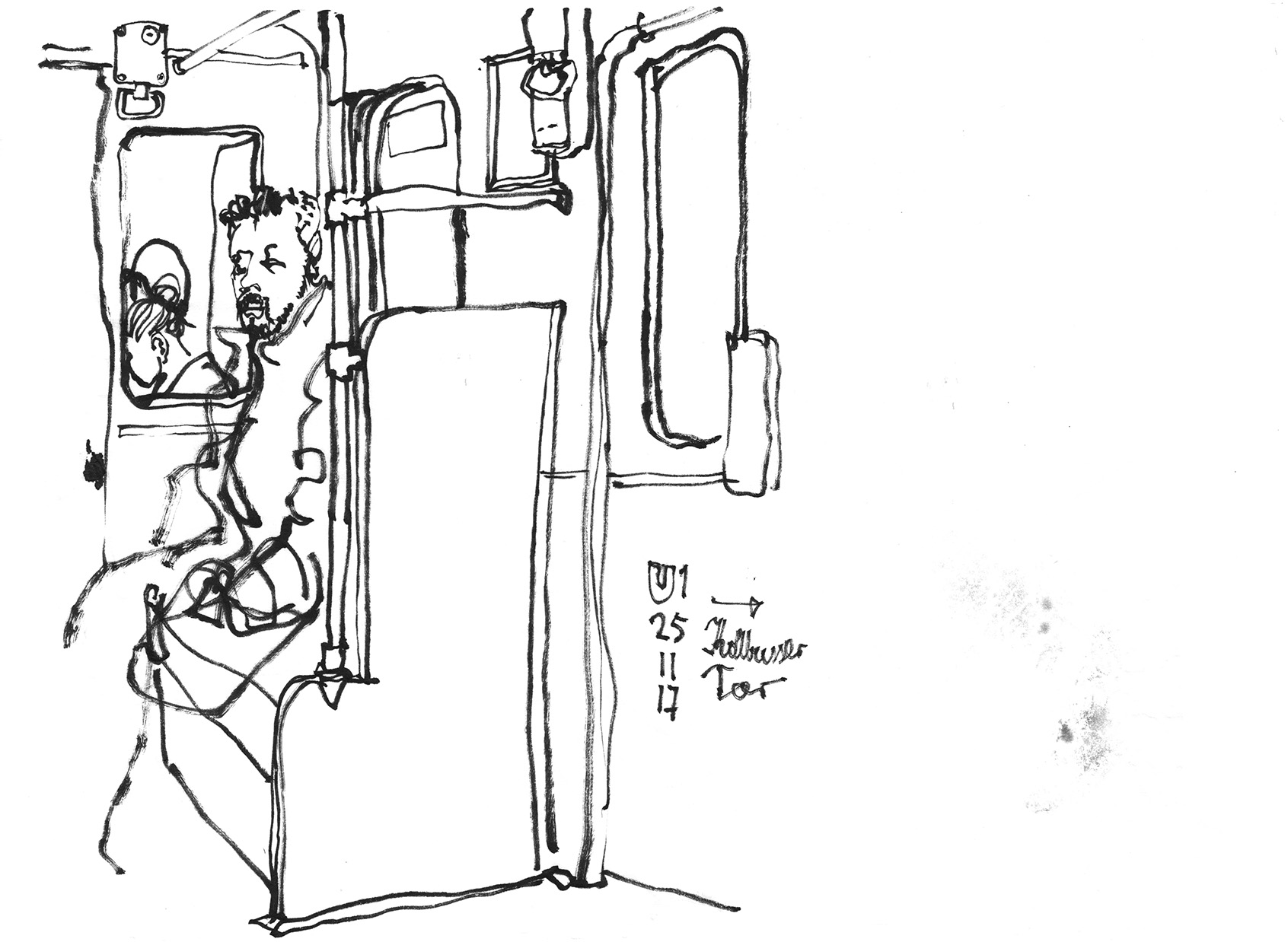 Eine alte Bahn. Kurze Bänke in dem Stück zwischen Tür und Wagenkupplung. Man sieht durch die Fenster neben den verschlossenen Türen in den Nachbarwagen, wie in einen Spiegel, nur die Menschen sind Andere.
On U1 line there are still a lot of old trains, where you cannot walk through between the wagons. Aside of the locked doors there are windows, where you see the other wagon like your own in a mirror. Only people differ.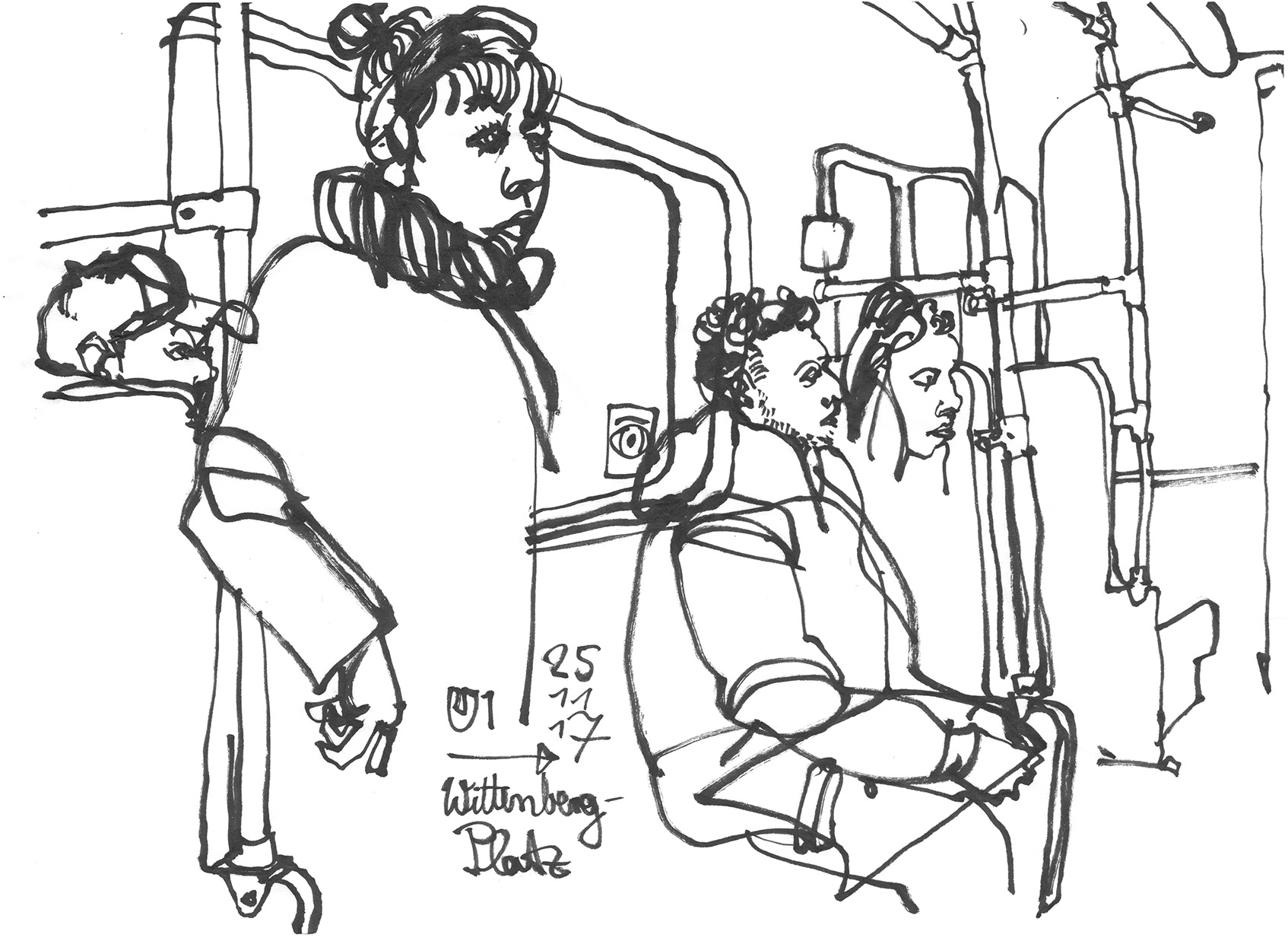 Im eigenen Wagen wechseln Fahrgäste. Sie begegnen sich kurz in der Tür, nur im Bild sitzen sie nebeneinander.
Fom my own wagon people descend, meeting a person, they than sit aside of, only in my sketch.